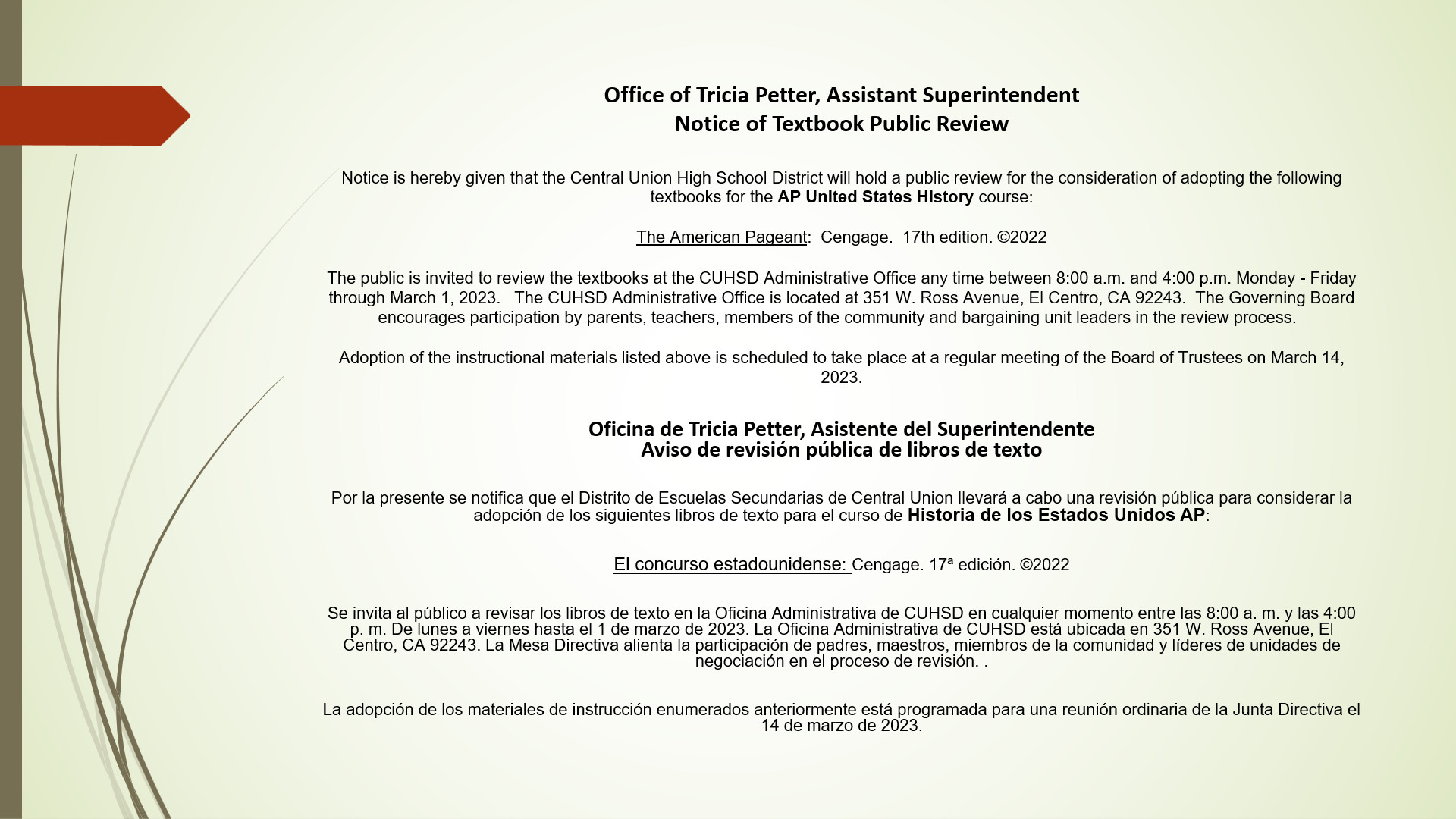 Parent University
Parent University
Our spring courses are coming up. Courses are scheduled to start in the first week of February. Please download the flyer

here

if you cannot scan the codes in our pictures.
24/7 academic support with PAPER
24/7 academic support with PAPER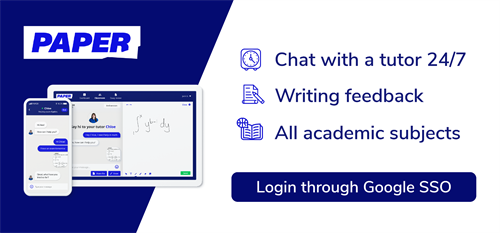 Paper
is a free, online, on-demand tutoring service that provides students with unlimited, 24/7 academic support. Whether they're stuck on homework, studying for a test, or need someone to read and make suggestions to their writing, there will always be experts available online to assist students one-on-one in
all subject areas
and in more than 4 languages. See
Paper FAQs
to learn more.
Paper tutors
have been specially trained to conduct expert, academic support in a secure, chat-based platform. With a commitment to helping students learn, they'll never give students answers, but rather facilitate deeper learning by asking guiding questions and providing timely encouragement.
Live chat: Students have 24/7 unlimited access to high-quality individualized tutoring via chat. When students hit a stumbling block on an assignment, they can connect with a tutor in under a minute and ask any academic question, any time across all subjects and in multiple languages. Students simply type in their question, upload a file or draw out the problem on the whiteboard.
Writing feedback: Students can receive feedback on their writing assignments to strengthen their writing skills. They can upload any type of written work to receive revisions from tutors within 24
hours. During the revision process, tutors highlight areas the student can improve and explain why, focusing on writing elements such as content, organization, citations and grammar.
Paper
es un servicio gratis de tutoría bajo demanda en línea que brinda a los estudiantes apoyo académico e ilimitado las 24 horas del día, los 7 días de la semana. Ya sea que estén atascados en la tarea, estén estudiando para un examen o necesiten que alguien lea y revise su escritura, siempre habrá expertos en línea para ayudar a los estudiantes individualmente en todas las materias y en más de 4 idiomas. Visite las
Preguntas Frecuentes
para aprender más.
Los tutores de Paper
han sido especialmente capacitados para brindar apoyo académico experto en una plataforma segura con interacciones por medio de chat. Con el compromiso de ayudar a los estudiantes a aprender, los tutores nunca darán las respuestas a los estudiantes, sino que facilitarán un aprendizaje más profundo por medio de preguntas orientadoras y proporcionando aliento en cada paso.
Los tutores de Paper actúan como asistentes de enseñanza las 24 horas del día, los 7 días de la semana, por lo que los maestros pueden asignar tiempo de instrucción de manera efectiva, con la confianza de que sus estudiantes siempre tendrán acceso a ayuda adicional. Los maestros siempre pueden revisar las sesiones de tutoría de sus estudiantes para identificar las brechas de aprendizaje individuales y ajustar su instrucción según sea necesario.
Para obtener más información sobre cómo Paper apoya a las familias y para inscribirse en una sesión de información para padres y representantes, visite:
https://paper.co/parents-guardians
Suicide Prevention
Suicide Prevention
Depression and other mental health issues are real. There is support for those that need help immediately.

National Suicide Hotline 1 (800) 273-8255
US Congressional Art Contest Winner, Priscila Jimenez CoRrales ('21), CUHS
US Congressional Art Contest Winner, Priscila Jimenez CoRrales ('21), CUHS
Congratulations to Priscila Jimenez Corrales of Central Union High School for her winning piece, "On Nana's Couch".
"I painted my youngest sister sitting on my Nana's couch while we were visiting family in Mexico for the first time in about 9 years. I was inspired to paint this since my sister has a certain gaze that I find unique to her and my brother, both of whom have Autism. I wanted to paint that gaze since I find it reflects my sibling's condition and as well the importance of patience and calmness, something that I find crucial when advancing from difficult circumstances, like the ones we are facing now," said Priscila Corrales.
It is an honor to congratulate our winner and all the participants that submitted amazing work for California's 51st district's Congressional Art Competition. Congressman Juan Vargas
The culmination of the competition will be the year-long display of the winning artwork at the U.S. Capitol.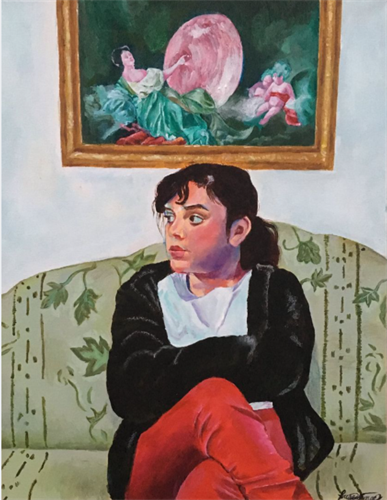 Our Mission
We each take responsibility for high expectations for students learning essential skills, and developing abilities and knowledge by working collaboratively with our school community and providing a safe learning environment.
Learn More